On June 21st when it was announced RXP had been sold, we all knew right away that the format would be switched. At that time I began planning for a final anything anything show on RXP. Based on all of the info we were getting, that last show would have been July 24th or July 31st, to be safe i had planned for the final extravaganza to be on July 17th, and if the show went on after that, we would have tried to top the previous one. As the station came to an end, i have heard that a few people supposedly close to me had known that July 10th would be our last show and opted not to tell me. So be it. We had a great show on the 10th, a great playlist, some great banter, a great instudio guest and even a phone call from Joan Jett to wish us well as we signed off. The show that would have aired on the 17th would have built on that as we were pulling out all of the stops for the last show. Even though it didn't happen, here's the playlist, utilize theatre of the mind to enjoy the show as you read it..and maybe you'll figure out who the special call ins are….
ANYTHING ANYTHING FINAL RXP SHOW PLAYLIST
Anything Anything DRAMARAMA
Robert Deniro Listen you Screwheads intro
Andrew WK Anything Intro
Kevin Kinney Anything intro
DJ Rich Russo TERRIBLE TIM
Montage of every song played on 11/9/08
Anything Anything Mission Statement from 11/9/08
I can only give you everything AMBERTONE
phone call from a favorite artist
Hello Goodbye TEGAN AND SARA
Rex Bob Lowenstein MARK GERMINO and THE SLUGGERS
phone call from a major rock star
Seconds U2
Garbage Man THE SECONDS
Danny Felter THE WILD DEER
phone call from a major rock star
Off He Goes PEARL JAM
Goodbye EDDIE VEDDER
Goodnight Goodbye SMITHEREENS
Circus is Leaving Town ISOBEL CAMPBELL and MARK LANEGAN
Clowntime is Over ELVIS COSTELLO
phone call from a favorite artist
Little Mascara REPLACEMENTS
I don't want the night to end NICK LOWE
Outta Site Outta Mind WILCO
Quote goodbye Quote CAROLYN MAS
Sound of G-o-o-d-b-y-e THE JAGS
Goodbye Girl SQUEEZE
Gone SARAH SOLOVAY
I feel weird STEEL TRAIN
While my guitar gently Weeps GIRL IN A COMA
We Gotta Get out of Here IAN HUNTER
Phone call from a major rock star
Radio Nowhere BRUCE SPRINGSTEEN
I Don't Want to Go Home (live red bank) SOUTHSIDE JOHHNY, LITTLE STEVEN, BRUCE SPRINGSTEEN, JON BON JOVI
Broken Radio JESSE MALIN
Depression Times RODEO QUEENS
Phone call from a major rock star
Don't Leave Me GREEN DAY
Sidewalk Queen WYLDLIFE
Hold on me BAD TOWN
Let's Rock FADED HORIZON
Rock Solid DMC
Tragic PLASTIQ PASSION
What's up with That DICTATORS
It's all over WILLIE NILE
Stairway to Gilligan's Island LITTLE ROGER
Smells like Karen Carpenter MONEYSHOT COSMONAUTS
Heaven knows I'm Miserable now SMITHS
PUMPKIN says goodbye and plays a song of her choice
The End of Something JOHN WESLEY HARDING
The End BEST COAST
End of the Game THE KNACK
End it on this NO DOUBT
GREG says goodbye and plays a song of his choice
All for the Love of Rock and Roll TUFF DARTS
Lost Prophets in Vain THE SOUNDTRACK OF OUR LIVES
Further on up the Road BRUCE SPRINGSTEEN
Some Local appropriate closing songs…
Sadly, RXP has ended due to the sale of the station. Oddly enough a station that was once called New York's Rock Experience (don't get me started on why it was stopped being marketed as that) , ended not once but twice and both times with songs by English artists, first on Thursday night during Rich Kotite's final show and last DJ voiced segment, he chose to end with the Verve's "Bittersweet Symphony" and then on Friday as the station transitioned to it's musical stunt before it turns to a news talk station. the last RXP song was the Who's "Long Live Rock"
This got me thinking about some cool local artists that might have had songs worthy of the end of what was once called New York's Rock Experience (once again, please don't get me started on why it stopped being called that, only Kotite knows)
Here's a bunch of songs by a bunch of local artists, that might have been cool to sum up RXP and the sale and format switch, what do you think?
Arguably the biggest or at least the most influential band form the 5 Boroughs are the RAMONES
here's a few songs by them:
"I'm Against It"
"Now I Want to Sniff Some Glue"
"The KKK took my Baby Away"
"Here Today Gone Tomorrow"
"We Want the Airwaves"
"Too Tough to Die"
New Jersey has some artists that have some logical songs:
BRUCE SPRINGSTEEN
"Further on up the road"
"Fade Away"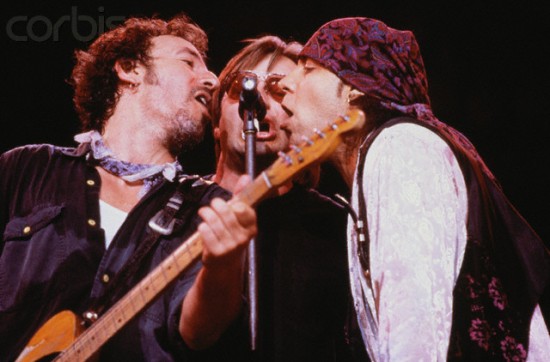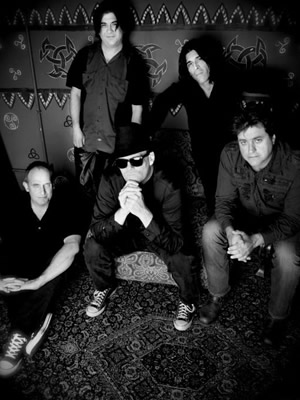 SOUTHSIDE JOHNNY
"I Don't Want to go Home"
LITTLE STEVEN
"The Time of your Life"
DRAMARAMA
"What are we gonna do?"
"Everybody Dies"
SMITHEREENS
"Goodnight Goodbye"
"Drown in my own Tears"

or maybe one of these from Brooklyn:
GARLAND JEFFREYS "R.O.C.K."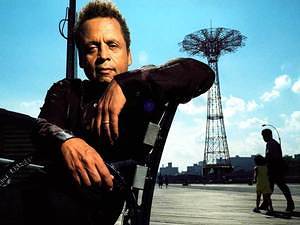 THE HOLD STEADY (they played RXP's first anniversary show)
'Rock Problems"
"Lord I'm Discouraged"

PAINS OF BEING PURE AT HEART "Lost Saint"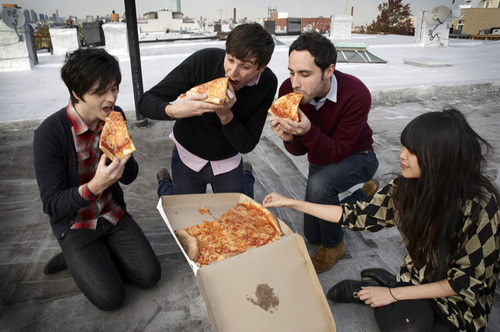 Or one of these from Queens or Long Island
JESSE MALIN "Broken Radio" BILLY JOEL "I've Loved these Days"

BLONDIE "Fade Away and Radiate"

maybe this NYC one should have ended it: "All for the Love of Rock and Roll"