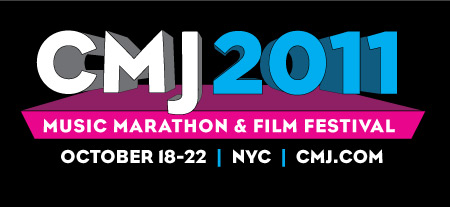 Each year in October, College Music Journal puts on a days-long marathon of shows, musical acts, seminars, and films as a showcase for new talent and eagle-eyed labels seeking fresh, exciting talent.
CMJ fills more than 80 of the [NYC's] greatest venues, nightclubs and theaters with over 120,000 fans, music industry professionals, college radio tastemakers, bloggers, press, filmmakers and musicians.

Attendees have access to over 70 panels, seminars, Q&As, nighttime parties, meet and greets, mixers, film premieres, special events and exclusive areas like the Exhibitors' Loft and Artist Lounge.
This year's events will take place from October 18 – 22 and will feature over 1,300 acts performing, so go check out the schedule and get your tickets now for this taste-making event de'jour.