There was a lot of great music released in 2011, and a ton on vinyl as the kids of today are learning to enjoy the warmth and expansive sound of a record while holding the cover reading the lyrics or liner notes. This makes the world a better place.
It was close to a perfect year in music, unfortunately the Strokes releasing another crap album brought down the year, you see if we have endure all of the hype regarding a record as bad as Angles, we have to add up all of that hype and reverse it for the weighted average of the year's releases…overall this year on a scale of 100 would have been an 97, but when you factor in the Strokes album as 65 separate "0's" it drops the overall year to a barely passing 66..
but anyway let's move on with the top 20 albums, all should be listened to on vinyl as all are available that way, and they had to be on vinyl to make the list… no compilations or live albums are included in this.
and much to the dismay of the people who run my website, i've decided to list them all in one post as opposed to that aggravating "page view generating tactic" of making you go page to page to see each title. I respect you all too much to do that…to make my web people happy direct 19 people to this list and it will accomplish their desired result.
If you don't have these albums go to your local record store and buy them on Vinyl, sit down with a loved one, crack open your favorite beverage and drop the needle and enjoy…
20. Cage the Elephant Thank You Happy Birthday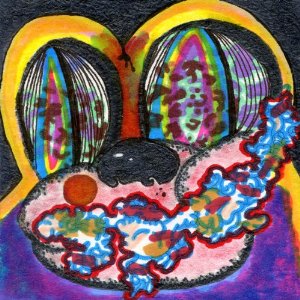 Well, maybe Bowling Green, Kentucky is the next Minneapolis or Seattle. This was not as great as their debut album but still merits the top 20 of the year. Their next album will be one of the most antipicated releases in recent years, when it's coming, who knows, but in a wide open american young rock field, can Cage take charge? We shall see
My Favorite Tracks:
Aberdeen,
Shake me Down,
Japanese Buffalo,
Right before my Eyes
19. The Joy Formidable The Big Roar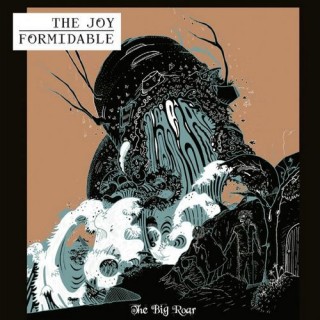 Two Words: Ritzy Bryan
My Favorite Tracks:
Whirring,
Austere,
I don't want to see you like this,
Cradle
18. Lucinda Williams Blessed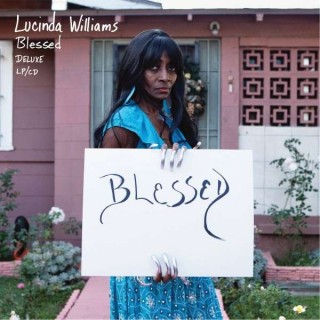 Preconceived notions are a dangerous thing when it comes to music, Lucinda Williams is a rare exception, you expect it to be great and it is. One of the best songwriters today and another solid effort.
My Favorite Tracks:
Buttercup,
Convince me,
Sweet Love,
Ugly Truth
17. REM Collapse into Now


Who knew that this solid effort would be arguably America's all time greatest band's last album, but it was as they broke up later in the year for good.
My Favorite Tracks:
Alligator_Aviator_Autopilot_Antimatter,
It Happened Today, Me,
Marlon Brando, Marlon Brando and I,
Discoverer
16. Smith Westerns Dye it Blonde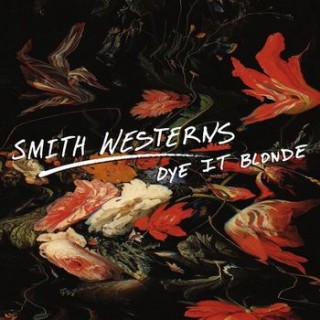 The first of two Chicago bands on this list. I thought their debut album tried too hard to be something, but not anything, a weird dicotomy. This album was more focused more polished and like Cage the Elephant as mentioned earlier, all eyes and ears are waiting for the pivotal 3rd album, while we wait we can enjoy this one.
My Favorite Tracks:
All Die Young,
Only One,
Weekend,
End of the Night
15. The Pains of Being Pure at Heart Belong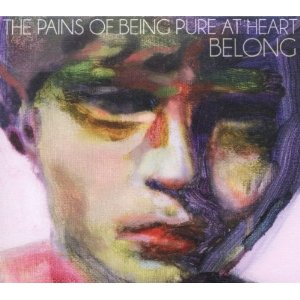 Fuzzy and plush indie pop from Brooklyn and NYC with some high octane production from Flood, makes this more accessible then their debut album and a lot more fun.
My Favorite Tracks:
Heaven's gonna happen now,
Heart in your heartbreak,
My terrible friend,
Belong
14. Adele 21


You heard her voice on her debut album 19 and you just hoped it would be something special for a long time, when 21 came out I was floored as were most people, unfortunately it doesn't seem as if she's ever going to sustain doing tours, but as long as she can release records like this one, we'll be ok with that.
My Favorite Tracks:
Rolling in the Deep
Someone like you
Lovesong
Set Fire to the Rain


13. Dropkick Murphys Going out in Style


Irish Punk from Boston. The Dropkicks deliver what may be their best album yet and it doesn't hurt when the Boss sits in for rollicking version of an Irish Standard.
My Favorite Tracks:
Memorial Day
Peg O' my Heart (with Springsteen)
Broken Hynms
Take 'em down

12. Nicole Atkins Mondo Amore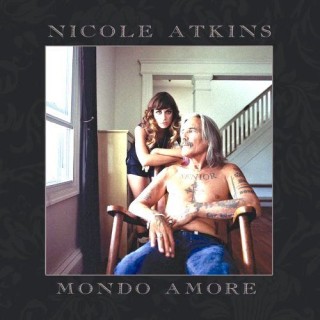 The siren of the Jersey Shore music scene. Maybe it's something in the water down the shore, as it seems that when an Jersey shore artist goes through hard times, the musical result delivers. and thensome. The hell with the boyfriend, the hell with the major label, let's get it on. This album blows away her debut, and all eyes and ears are anticipating the all important third album, but for now let's savor this one.
My Favorite Tracks:
You Come to Me
Cry Cry Cry
You were the Devil
The Tower
11. Eddie Vedder Ukekele Songs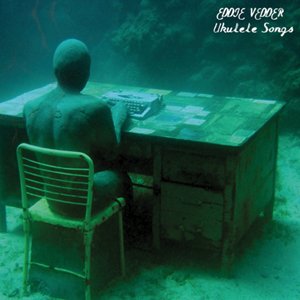 Just when i thought a Don Ho album would always be the best ukekele album, Eddie Vedder snatches it away. One of the most enduring things about Eddie is that he has no boundaries, no limitations, no fears, and the results are always great, but an album of songs on Ukekele? Opening with a redone Pearl Jam song and closing with a song made famous in the Ukelele scene from THE JERK, this is an enjoyable album.
My Favorite Tracks:
Can't Keep
Satellite
You're True
Tonight you Belong to Me
10. Ryan Adams Ashes & Fire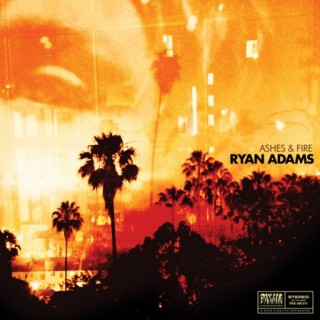 So much for retirement. Ryan comes back and comes back strong. I don't think anyone believed Ryan would never make music again, but i didn't expect something this soon. I'm not complaining there can never be enough Ryan Adams music.
My Favorite Tracks:
Lucky Now
Save Me
Dirty Rain
Chains of Love
9. Emily's Army Don't be a Dick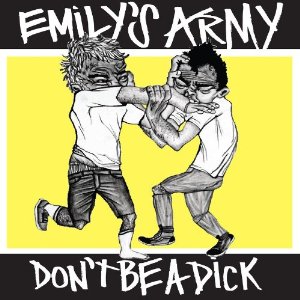 A group of Teenagers from the Bay Area playing Punk Music, that always works for me. Even though my favorite song from this album is kinda sorta anti-radio, i still was more than happy to be the first to play it on the radio, that's the beauty of a free form radio show, no rules.
My Favorite Tracks:
Broadcast This
Loch Lomond
Ho-lloween
West Coast
8. Garland Jeffreys The King of In Between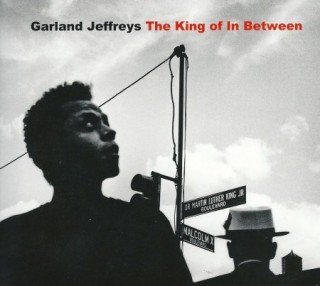 One of NYC's all time great storytellers bestows upon us a modern local classic with vivid imagery of the Brooklyn where he grew up.
My Favorite Tracks:
Roller Coaster Town
Coney Island Winter
If John Lee Hooker calls me
I'm alive
7. WILCO The Whole Love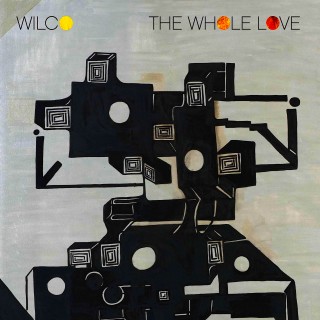 They just keep getting better and better and if they string a few more albums together like this and hit double digit releases, do they become not only shoo-in for the rock hall of fame (which i'm not sure is even an honor considering how they ruined it) they enter the discussion of being perhaps being America's best band.
My Favorite Tracks:
I Might
Whole Love
Black Moon
Capitol City
6.Foo Fighters Wasting Light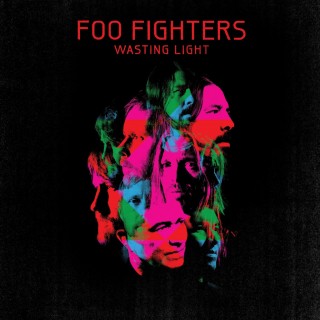 All analog, loud as hell and one of the best marketing campaigns to promote an album in recent years. Unlike label mates, The Strokes, the Foos actually have something worth listening to after the marketing push is over.
My Favorite Tracks:
Arlandria
I Should have Known
Walk
These Days
5.Wyldlife Self-Titled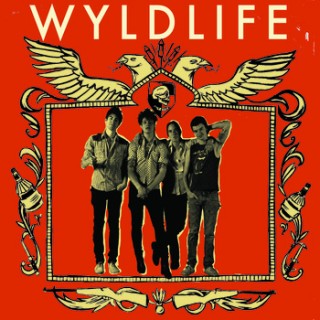 The best power punk band to come out of NYC in the last 20 years. Their debut does everything a debut album is supposed to do: Tell you who they are, what they do and leave you wanting more. I expect huge things from this band and you will too.
My Favorite Tracks:
S.W.A.K
Sidewalk Queen
City Of Inbreds
Seven
4. John Wesley Harding The Sound of his own Voice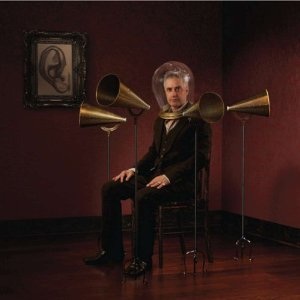 If there were any justice in the world, John Wesley Harding would be an arena act, playing 3 hour sets every night weaving in and out of his catalogue of fantastic songs and you wouldn't be able to escape him on multiple formats on your radio. Unfortunately we live in a world where the Strokes still get magazine covers and SNL appearances with lackluster efforts. It's probably too much to expect Wes to top his 1st 3 albums which all belong in any discussion of best albums of the 90's, but this one is damn good and damn close to it.
My Favorite Tracks:
There's a Starbucks where the Starbucks used to be
Gentleman Caller
Captain Courageous (on Disko Island)
The Examiners
3. Girl in a Coma Exits and All the Rest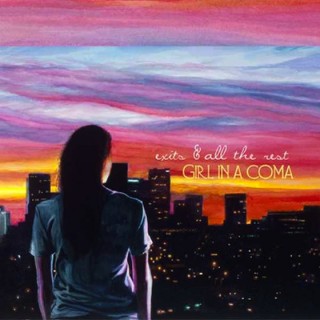 One of the coolest things is to watch the growth of a band you've listened to for awhile, after a brilliant covers album, Girl in a Coma returns with their best album yet. Smart is by far the best and most accessible song they've ever done
My Favorite Tracks:
Smart
One Eyed Fool
Adjust
Control
2. Black Keys El Camino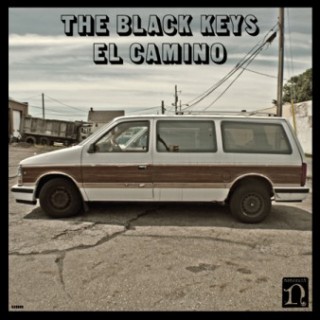 The Black Keys seventh album came out with much fanfare on the heels of the success of Brothers, and El Camino has surpassed it, a little harder, a little faster and a bit more melodic than previous efforts. We are now witnessing a band with a nice body of work establish themselves as an innovative force of the US music scene. And their stance on streaming is refreshing and hopefully others will follow suit. It's very welcome and much needed.
My Favorite Tracks:
Run Right Back
Lonely Boy
Gold on the Ceiling
Stop Stop
1. Social Distortion Hard Times and Nursery Rhymes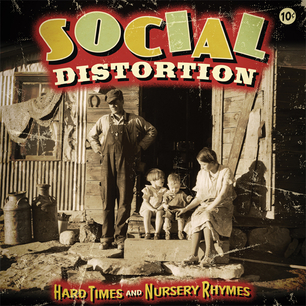 This was one of the first albums I had purchased in 2011, as it was released in mid January, and it hasn't been far from my turntable since. It's been a go to album for me, and i feel it's not only Social D's best album, it's the best album of the year. There's the sound we've come to expect from Social D, and then they throw a curve at you. Mike Ness is always in great voice and the songwriting is up a notch too. The production is by far the best ever on a Social D album. It's the best album of the year.
My Favorite Tracks:
Gimme the Sweet and Lowdown
Can't Take it with you
Far side of Nowhere
I won't run no more (vinyl only bonus track)