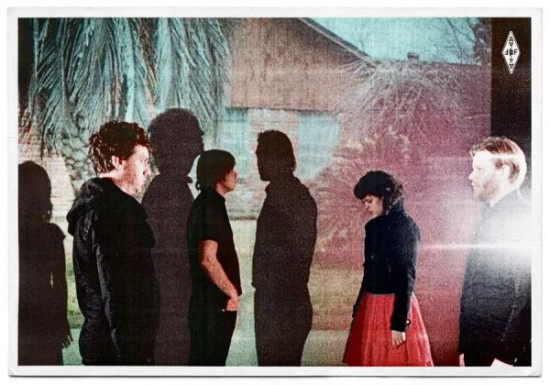 At times it was like a Canadian Fire Drill or a Hipster Lord of the Dance, but in essence it was the arrival of a band that now needs to be reckoned with for consideration of best live band. Arcade Fire has always been a dynamic live show, but at times awkward. Win Butler didn't always fully understand the magnitude of being a showman. He always let the music do the talking along with the onstage chaos of his band, with the switching of instruments and stage positions every song, and it always delivered. But on the eve of the release of the highly anticipated "The Suburbs" on August 2 in Philadelphia, Butler became Springsteen-esque at times and Bono-esque as well and we know that's a great thing.
Whether he was jumping in the crowd to lead sing alongs or downstroking his guitar with urgency and force, Butler let the crowd know he's in charge and he's beyond comfortable with it now. The band ripped through a mix of old and new with a breakneck frenetic pace and even sent out a cover of a Jay Reatard song to the late singer.
This is show not to be missed, this is a band not to be ignored.
Here's a video I shot with my iPhone from the front row at the show of "Intervention" Enjoy!